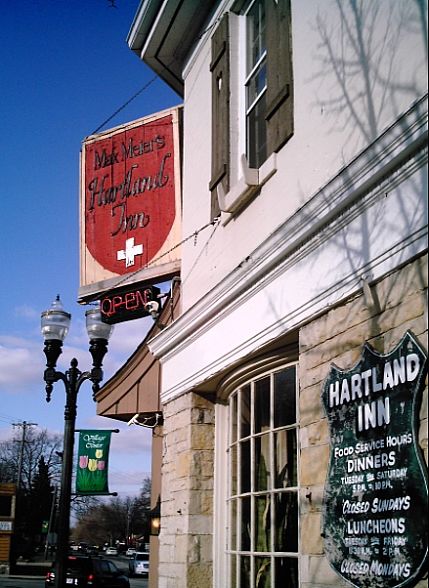 110 Cottonwood Ave. (Hartland, WI.)
Website: Hartland Inn

View Haunted Sites 2 in a larger map
Directions: From Interstate 94, Take the exit for Highway 83 (the Hartland/Wales Exit). Take Highway 83 (north) into Hartland. Take a right onto W. Capitol Dr. The Inn will be at the intersection
of W. Capitol Dr., and Cottonwood Ave.
The building on 110 Cottonwood Ave., in Hartland, was originally built to be used as a hotel/restaurant. In 1967, Max Meier, and his wife, Margrit bought the two-story building, and turned it into Max Meier's Hartland Inn.
Being that both Max and Margrit came from Switzerland, the restaurant specialized in authentic Swiss cuisine. Today, the "House of Swiss Elegance & Gemutlichkeit", is still being run by the Meier family, who still serves the Swiss cuisine that made them a staple in the Hartland community.
Unknown.